Retractable punch mould
The retractable punch mould is certainly one of the most widely used solutions in the industry. Its main advantages are structural simplicity combined with limited fabrication costs.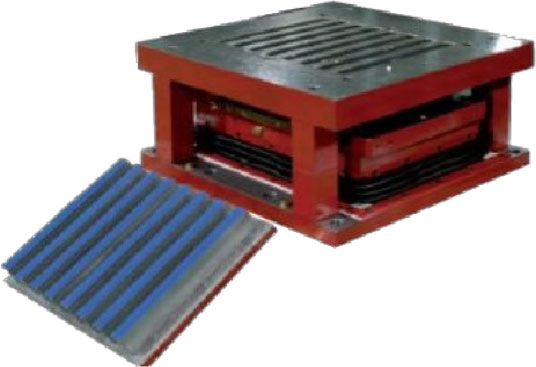 Special production moulds
The FDS Ettmar Group has twenty years of experience in the manufacture of moulds and dies for the production of special pieces of every type.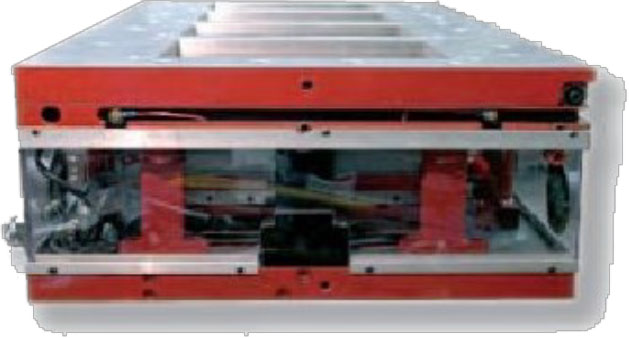 Double die-box
This solution is ideal for users who generally produce the same format while frequently changing the type of profile (sharp edge/chamfered corners, straight/wavy edges, etc.).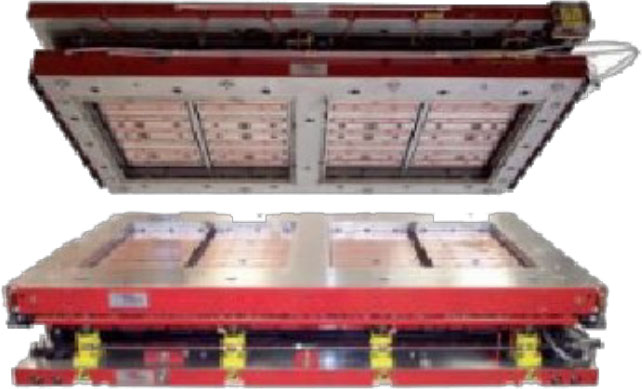 SFS top forming modulo
The SFS top forming mould has been created to meet the need for producing tiles equipped with spacers but pressed with their fair face towards the moving beam of the press.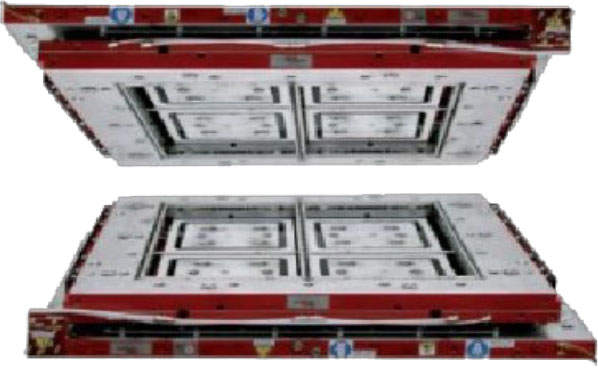 SMF – Fast changeover system
This system increases the versatility of the mould with the objective of optimising productivity.